A seafood boil is a popular culinary tradition that typically includes a variety of seafood, along with other ingredients such as vegetables and spices. The ingredients are cooked together in a large pot of boiling water. This cooking method is often associated with the South, where it is also known as a Lowcountry boil, Frogmore stew, or Cajun boil.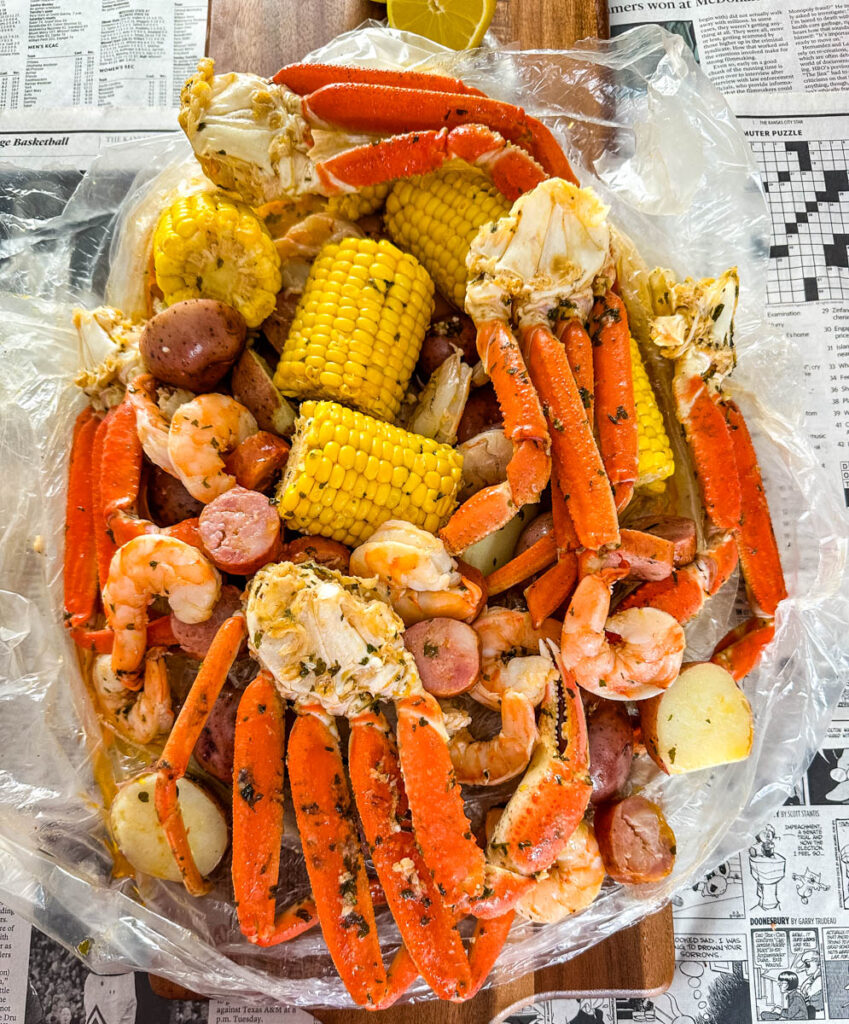 Ingredients
The exact ingredients used in a seafood boil can vary depending on the region and personal preferences.
Commonly used seafood include:
Shrimp
Crab
Crawfish
Mussels
Clams
Lobster
Scallops
Commonly used vegetables include:
Corn on the cob
Potatoes
Sausage
Boiled Eggs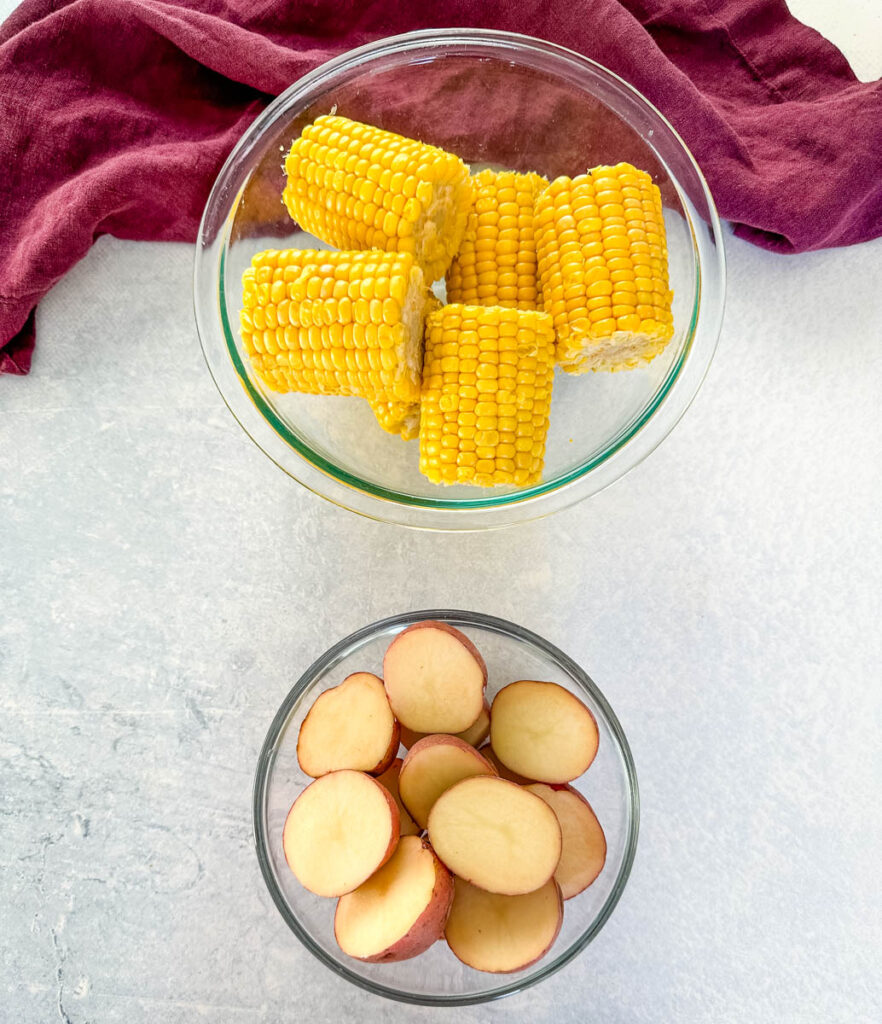 Equipment
Large Pot: You'll need a large, heavy-duty pot or stockpot with a capacity of at least 8-10 quarts to hold all of the ingredients. It should be large enough to hold all of the seafood and other ingredients, plus enough water to cover them.
Strainer or Colander: You'll need a large strainer or colander to drain the seafood and other ingredients once they're cooked.
Ladle or Large Spoon: You'll need a ladle or large spoon to remove the seafood and other ingredients from the pot once they're cooked.
Tongs: You'll need tongs to remove hot seafood and vegetables from the pot and to place them in the serving dish.
Crab Crackers or Nutcrackers: Depending on the seafood you're cooking, you may need crab crackers or nutcrackers to crack open shells.
Serving Dish or Newspaper: You'll need a large serving dish or platter to hold the cooked seafood and other ingredients.
Seasonings and Spices: You may need a variety of seasonings and spices, such as Old Bay seasoning, Cajun seasoning, garlic, and lemon.
How to Prepare the Boil
There are many ways to prepare the boil. The most obvious is to boil the seafood and vegetables in a pot on the stove. Here are more options:
Classic Boil: This method involves boiling a large pot of water with seafood, vegetables, and spices added in layers. The seafood and vegetables are added in order of how long they take to cook, with the seafood added towards the end to avoid overcooking.
Pressure Cooker Boil: A pressure cooker or Instant Pot can be used to prepare a seafood boil in less time than a traditional stovetop boil. The ingredients are added to the pressure cooker along with a small amount of liquid, and cooked at high pressure for a set amount of time.
Grilled Boil: Instead of boiling the seafood, it can also be cooked on the grill. The seafood is first parboiled, then grilled over high heat until cooked through and slightly charred.
Baked Boil: The ingredients are arranged in a baking dish, covered with foil, and baked until cooked through. You can also use oven bags.
Slow Cooker Boil: You can make it in a Crockpot slow cooker by layering the ingredients and cooking on low for several hours. This method is convenient for parties or gatherings, as the slow cooker can keep the boil warm for serving.
How to Serve
Seafood boils are typically served hot and family-style and often eaten with hands, either on a table covered with newspaper or on large plates.
Here are some prep tips.
Drain the Boil: Using a large colander or strainer, drain to remove the cooking liquid.
Transfer to a Serving Dish: Transfer the seafood, vegetables, and other ingredients to a large serving dish or platter.
Add Seasoning: Add additional seasoning or spices such as Old Bay seasoning or Cajun seasoning.
Garnish: Garnish the dish with fresh herbs, lemon wedges, or other complementary ingredients.
Serve: Place the dish in the center of the table with a newspaper and let everyone serve themselves. Provide plenty of napkins, bowls for discarded shells, and utensils for eating.
Some people like to serve seafood boils on a table covered with newspaper or butcher paper to make cleanup easier. Others prefer to use large plates or bowls for each person. It's important to note that seafood boils are often messy and involve eating with your hands, so it's a good idea to provide plenty of wet wipes or towels for guests to clean up afterward.
Seafood Boil Recipes
Seafood Boil in a Bag
Seafood Boil Sauce
Slow Cooker Low Country Boil
Southern Seafood Boil
Skillet Shrimp Boil
Cajun Crawfish Boil
Cajun Shrimp Boil
More Guides and Tutorials
How to Cook Crab Legs
What is Lump Crab Meat
What to Put on a Fish Sandwich
How to Tell if Salmon is Cooked
How to Butterfly a Lobster Tail
How to Clean and Prepare Lobster Tail
How to Tell if Shrimp is Cooked
Crawfish Boil Party Guide
How Long to Boil Crawfish