If you're looking to throw a fun and festive gathering with a taste of the South, why not host a crawfish party? Crawfish boils are a popular tradition in Louisiana and other parts of the Gulf Coast, and they are memorable events perfect for the warmer months.
Whether you're a seasoned crawfish boil pro or a first-timer, this guide will walk you through everything you need to know to host your own crawfish party, from buying and cooking the crawfish to serving them up with all the fixings.
Be sure to check out our Cajun Crawfish Boil recipe for your gathering!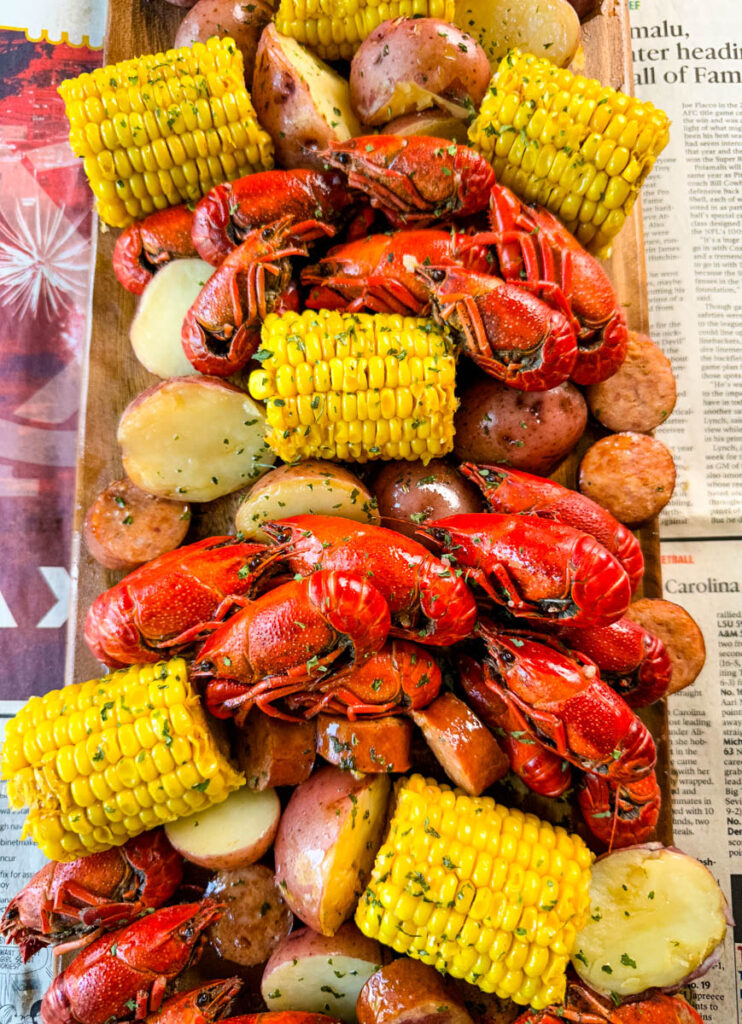 How to Plan the Party
Plan ahead: Crawfish boils are best enjoyed outside on a warm, sunny day. Plan your party at least a few weeks in advance to give yourself time to gather all the necessary equipment and ingredients. Send out invitations and ask guests to RSVP so you can plan accordingly.
Gather your equipment: You will need a large pot, a strainer or basket, and a stirring paddle. You may also want to invest in a large table or some large plastic bags to serve the crawfish in.
Buy your crawfish: Purchase fresh, live crawfish from a reputable seafood market or online retailer. You can also use frozen crawfish if preferred.
Prepare your seasoning: Our Crawfish Boil Sauce is a classic choice for a crawfish boil. You can also use store-bought boil seasonings.
Prep your sides and cook the crawfish: Along with the crawfish, you may want to serve sides like corn on the cob, potatoes, and andouille sausage. Boil the potatoes and corn separately before adding them to the crawfish boil, and grill or boil the sausage ahead of time. Check out our Crawfish Boil recipe.
Serve and enjoy: Strain the crawfish and sides from the pot, and transfer them to a large table or plastic bags. I love to line the table with newspaper for easy cleanup.
Clean up: Boil parties can be messy, so be prepared to clean up thoroughly afterward. Dispose of any leftover shells and discard any uneaten crawfish, and scrub down your equipment and table with soap and water.
With these steps in mind, you can throw a fun and delicious crawfish party that your guests won't forget!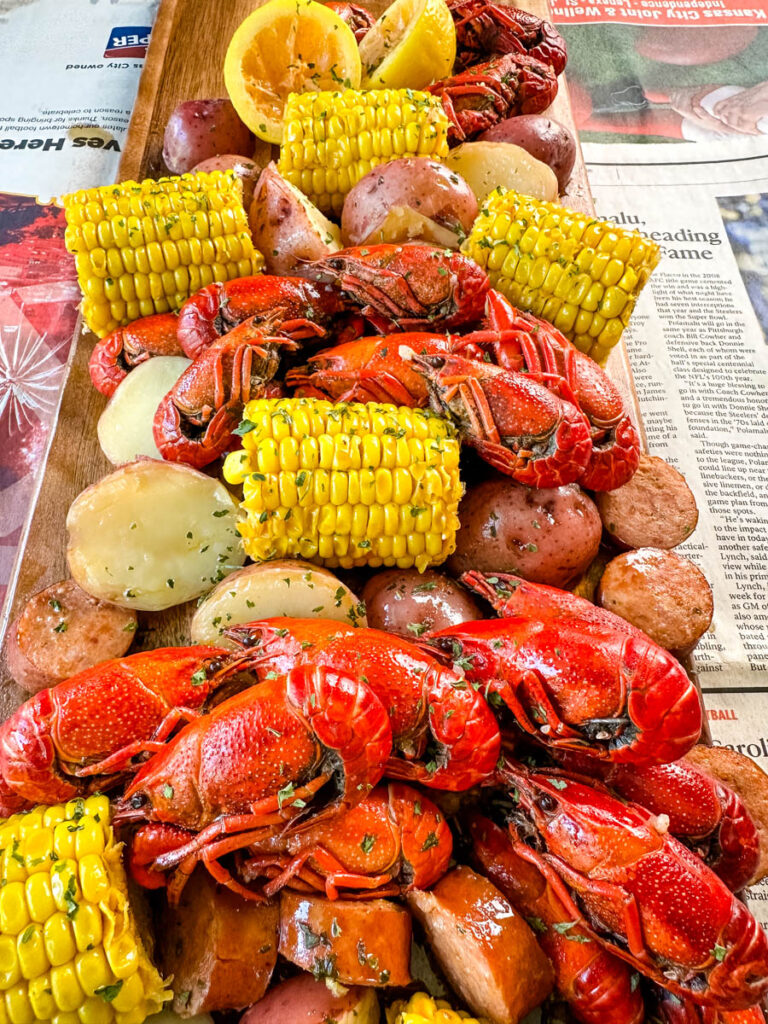 How Much Crawfish to Plan Per Person
Plan for about 3-5 pounds of crawfish per person. This can vary depending on the appetite of your guests and whether or not you're serving other dishes alongside the crawfish.
If you're serving other dishes as well, you may be able to get away with slightly less crawfish per person. If it's the main attraction, you may want to plan for closer to 5 pounds per person.
It's always a good idea to have a little extra on hand, just in case. Plus, leftovers can be refrigerated or frozen and enjoyed later!
Pair the Crawfish with these Sides
Southern Coleslaw
Collard Greens with Smoked Turkey
Southern Baked Beans
Southern Soul Food Potato Salad
Smoked Baked Beans with Ground Beef and Bacon
More Crawfish Guides and Recipes