Ready to throw the ultimate seafood feast? This fun and festive shrimp boil party is perfect for bringing together family and friends for a delicious and unforgettable meal. From the mouthwatering shrimp and savory potatoes to the spicy sausage and sweet corn, a shrimp boil has something for everyone. Our guide will help you plan, prepare, and execute the perfect gathering.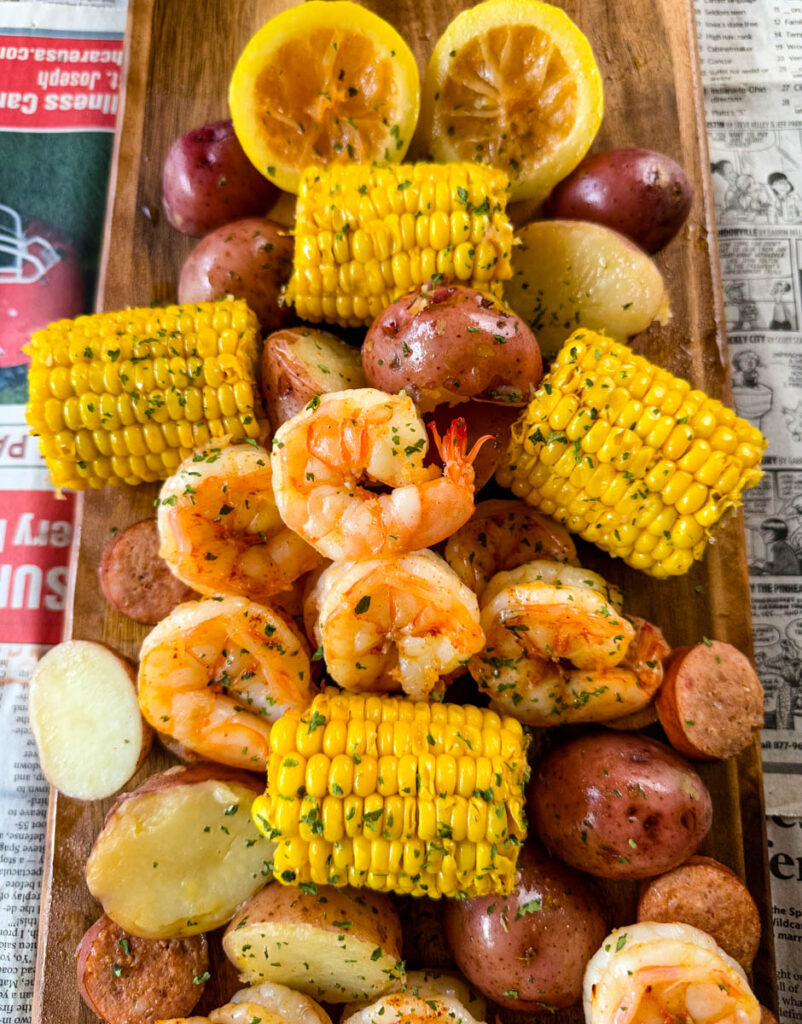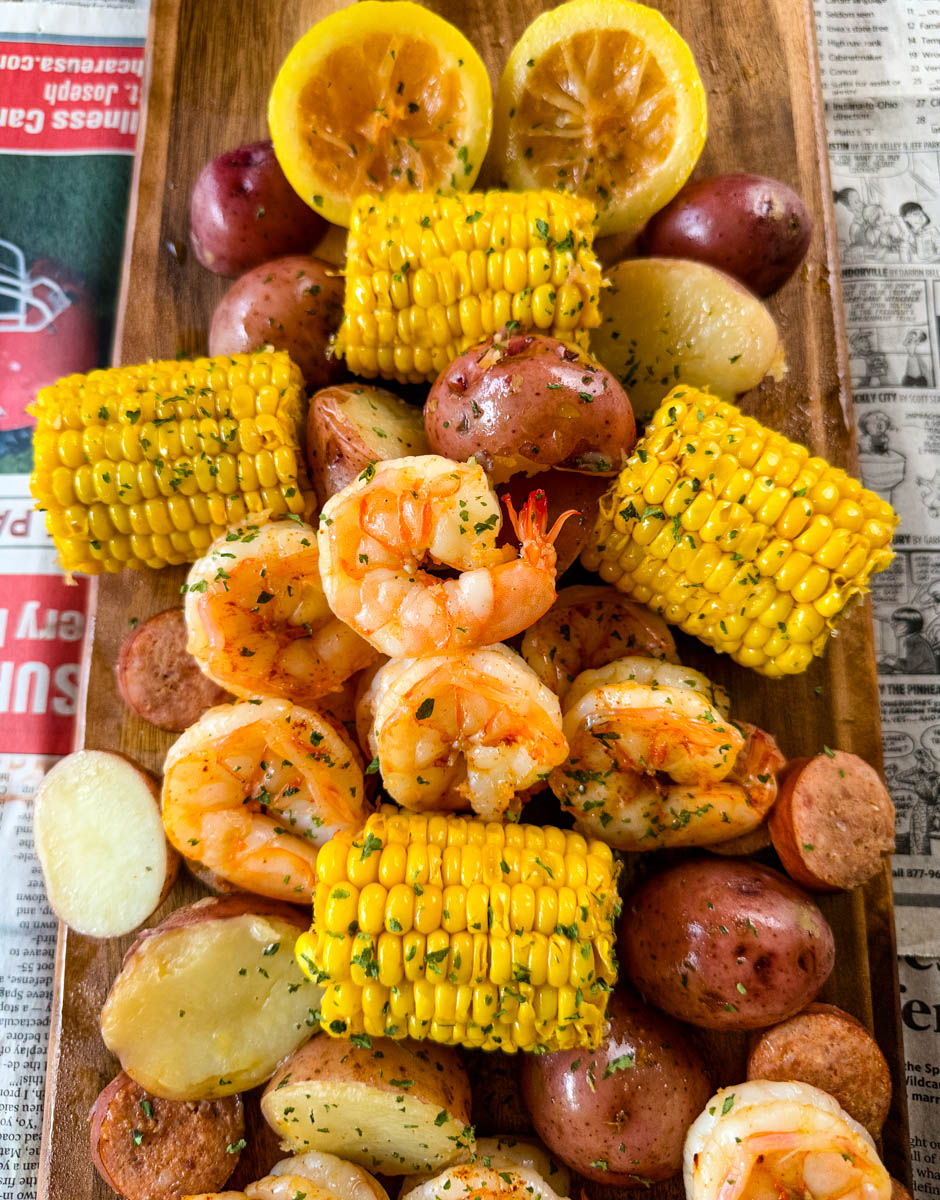 How to Plan the Party
Plan ahead: Hosting a shrimp boil party takes some preparation. Make sure to plan ahead by creating a guest list, purchasing all the necessary ingredients and supplies, and prepping as much as you can ahead of time.
Choose the right location: Shrimp boils are messy, so choose a location that can handle spills and splatters. Consider setting up tables and chairs outside or in a garage or covered patio.
Cook in batches: To ensure that everything is cooked to perfection, cook in batches. Seafood is always cooked last because it cooks so quickly! Check out our Cajun Shrimp Boil recipe!
Serve it up family-style: Once everything is cooked, dump it all out onto a large table lined with newspaper or butcher paper. Serve the food family-style, with plenty of butter, lemon wedges, and hot sauce for guests to add to their liking.
Provide plenty of drinks: Shrimp boils are typically served with ice-cold beer, cocktails, and non-alcoholic drinks. Consider setting up a drink station with coolers filled with water, soda, and other beverages.
Have fun: Boil parties are meant to be fun and festive, so don't stress too much about everything being perfect. Relax, enjoy the food and company of your guests, and savor the moment.
How Much Shrimp to Plan Per Person
When planning, a good rule of thumb is to plan for 1/2 to 1 pound of shrimp per person, depending on how much other seafood and sides you plan to serve. If you're serving a variety of seafood, you can plan for slightly fewer shrimp per person, but if you're making the shrimp the main event, plan for a little more.
It's also important to consider the size of the shrimp you're purchasing. Larger shrimp will weigh more per piece, so you may be able to get away with serving fewer per person. Smaller shrimp will weigh less per piece, so you may need to serve more to ensure that everyone gets enough to eat.
If you aren't sure how much to buy, it's always better to err on the side of having too much rather than too little. Any leftovers can be refrigerated and enjoyed later.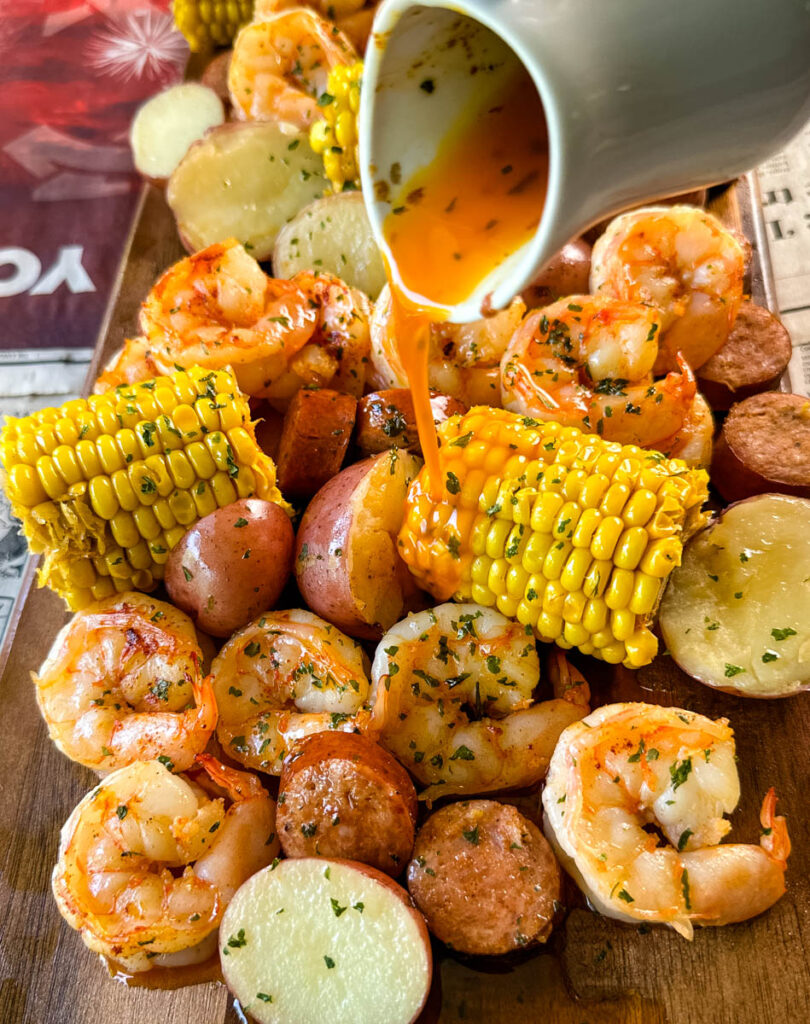 Pair the Shrimp With These Sides
Southern Coleslaw
Collard Greens with Ham Hocks
Southern Baked Beans
Southern Soul Food Potato Salad
Smoked Baked Beans with Ground Beef and Bacon
More Seafood Boil Recipes and Guides
Seafood Boil Sauce
Crawfish Boil Sauce
Seafood Boil in a Bag
How Long to Boil Crawfish
Crawfish Boil Party Guide
What is a Seafood Boil